ABOUT INFINITY VETERINARY IMAGING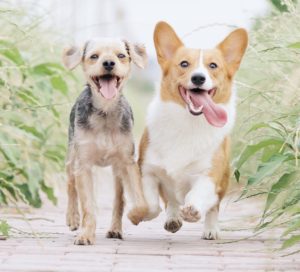 OUR STORY
Infinity Veterinary Imaging was born out of a desire to serve people by providing advanced diagnostic imaging services for pets.  Our current caseload consists primarily of small companion animals to include occasional exotic pets.  Expansion into large animal medicine is anticipated in the future.  No challenge is considered too great.
Founded in September 2017, we are excited to call Nashville home and to be a part of this growing city.
Erica Baravik-Munsell, DVM, DACVR
Board-Certified Veterinary Radiologist
Owner, Infinity Veterinary Imaging
Dr. Munsell is board-certified with the American College of Veterinary Radiology.  She underwent five years of additional training beyond veterinary school and passed a two-part rigorous exam to become an imaging specialist in the areas of radiography (x-ray), ultrasound, CT, MRI and nuclear medicine.
She graduated with her DVM from Mississippi State University's College of Veterinary Medicine in 2003.  Following veterinary school, Dr. Munsell completed two years of discipline-specific internship training in diagnostic imaging before being accepted to a three-year radiology residency at her alma mater, MSU.  After her residency, she worked as an assistant clinical professor in the Veterinary Teaching Hospital at Mississippi State, assisting with the day-to-day patient caseload (all species) as well as teaching veterinary students and veterinary technician / technology students.  Veterinary medical education and high-quality medical practice are among her passions.
Dr. Munsell is licensed in Tennessee and Mississippi.  She is a native Mississippian with a love of the South.  She and her family relocated to Nashville in 2013.  She is a wife, mother and a friend to their two pets: Syndey, a 10-year-old Newfoundland dog, and Jimmy, a 3-legged tabby cat.  When not working or spending time with family, Dr. Munsell enjoys horseback-riding, hiking, playing cello, cooking, and reading.